---
RECORDED TRAINING COURSE
---
Payroll departments everywhere are being asked to do more with less and improve payroll operations.
Day-to-day payroll tasks are becoming more automated. Payroll Professionals are being asked to take more time to improve processes and save money for companies to perform those processes.  As payroll professionals, we are seeing several analytics and metrics being measured across companies to better understand best practices among both global and domestic payrolls.
Because of this, it is becoming more critical for payroll professionals to have the skills to be able to analyze a process and build standards on how those processes are functioning within their own companies and understand how to review metrics across multiple organizations for maximum effectiveness. Not only being limited to reviewing metrics for effectiveness but also using metrics to track progress.
SESSION HIGHLIGHTS:
Discuss payroll best practices and how they have evolved.

To discuss in detail different types of industry benchmarks.

To explain step by step process of how to start a benchmarking program for your department.

To explain the difference between process-based and data-based benchmarking.

To discuss how to determine best-in-class practices.

To analyze how to determine what processes to measure and when.

To review industry metrics and how to leverage them in your organizations.

To explain details of all different types of data collection methods.

To discuss the importance of customer analytics to have a first-class organization.

To analyze different types of customers to evaluate your process improvement program.

Benchmarking- What does it mean?

Types of Benchmarking.

How to start Benchmarking?

What to measure and why?

Data collection methods.

Types of customers and identifying their requirements.
Why You Should Attend:
During this online  Webinar, we'll show you different ways to handle payroll Benchmarking & Metrics assignments, and make sure that you can create the smoothest possible HR ride for your company!
Who Should Attend:
Accountants

Tax Preparers

Human Resources Professionals

Payroll Professionals
Note: You will get access to the Recording link and E-Transcript; in your account and at your registered email address.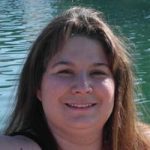 Dayna is currently the Payroll Tax Manager at PetSmart Inc. Dayna has been heavily involved in the payroll field over 15 years. Starting as a payroll clerk at a small Tucson company, Dayna moved on to be a Payroll Team Leader at Honeywell Inc.