---
RECORDED TRAINING COURSE
---
HR is responsible for ensuring a safe workplace for all employees. Compliance with OSHA regulations is a critical obligation for employers and there are new requirements that have been added to HR's oversight. Failure to adhere to OSHA regulations may result in significant fines and penalties. This training will provide an overview of the key OSHA standards that Human Resources Departments need to know, along with how to implement a systematic approach to discovering and fixing safety hazards.
SESSION HIGHLIGHTS:
Key OSHA-required training plans and policies.

How to respond when an OSHA inspector visits your organization

An overview of record-keeping and reporting requirements

The risk and penalties of non-compliance with OSHA standards

Frequently Cited Standards

Creative ways to increase employee safety engagement.
Why You Should Attend:
Employers who provide exceptional safety and health programs can substantially limit the number of workplace injuries in their workforce.  
Who Should Attend:
All Employers

Business Owners

Company Leadership

Compliance professionals

Facilities Managers

HR Professionals

Safety Managers and Safety Committees

Office Managers

Managers/Supervisors

Employers in all industries

Small Business Owners

Large Business Owners
Note: You will get access to the Recording link and E-Transcript; in your account and at your registered email address.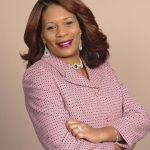 Racquel Harris is The Chief Strategy Officer at R. L. Harris & Associates, LLC. Racquel has 25 years of Executive level experience in Human Resources and earned two certifications in Human Resources and certification in Risk Management. Racquel is a graduate of Indiana University where she received a BA in Organizational Communication.