---
RECORDED TRAINING COURSE
---
Do you use staffing agency employees ("temps") to augment your workforce? Do you ever "borrow" employees from an affiliate, subsidiary, or parent company? Are you a franchisor with one or more franchisees who hire employees? Did you know that you may have employer responsibilities to those employees in addition to the ones actually on your payroll? Even if they are not on your payroll, even if you did not directly hire them, you may be a joint employer. You may have as much responsibility as the entity that did directly hire them or who does "payroll" them.
If that's not enough, The National Labor Relations Board, the U.S. and state Departments of Labor, and several other agencies have been broadening the definition of the term "joint employment" to include companies that previously did not have to concern themselves with this issue, and then seem to reverse their positions. The courts have handed down rulings that often seem to conflict with agency rulings, causing much confusion. 
As a result, many well-intentioned employers are finding themselves making significant pay-outs that can be avoided or at least minimized with a little bit of proactive, preventative planning. Either way, you need to have a handle on the expanding concept of joint employment and how it may affect you and your business. But it doesn't have to be so confusing. This webinar will help de-mystify the concept of joint employment and help you determine if and when you are a joint employer, and what to do –and not to do—if you are.
SESSION HIGHLIGHTS:
Who/What is a Joint Employer? What is Joint Employment Liability?

Understand what the employment law is now and what's at stake for corporate liability and your compliance if the standard changes

Tips on how to prepare for any employer's liability changes and ensure corporate liability compliance to protect your franchise business from huge fines and fees

Title VII of the Civil Rights Act of 1964 and Joint Employment

Wage and Hour Issues and Joint Employment

Pre-Employment Screening and Joint Employment

ADA/ADAAA and Joint Employment

Workers' Comp and Joint Employment

Worker's Safety and Joint Employment

Immigration Law and Joint Employment

FMLA and Joint Employment

The Affordable Care Act and Joint Employment

Joint Employment cases

What areas/issues are impacted by Joint Employment?

NLRB and Joint Employment (Franchisor toward Franchisee's employees)
Why You Should Attend:
Can a worker be your employee even if they're on someone else's payroll and not yours? Yes. You and the entity paying them could be joint employers. That means that you and the paying entity might share employer responsibilities (and liabilities).
In this webinar we will discuss exactly what joint employment is and when you could be a joint employer – and how to protect yourself.
Who Should Attend:
HR managers

Department heads and supervisors

Owners and managers of small businesses

HR professionals

Managers

Supervisors

Employee Relations Professionals

HR Administrators

Compliance Professionals

Senior Managers;

CEO's
Note: You will get access to the Recording link and E-Transcript; in your account and at your registered email address.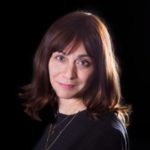 Janette Levey Frisch, Founder of The EmpLAWyerologist Firm, has over 20 years of legal experience, more than 10 of which she has spent in Employment Law. It was during her tenure as sole in-house counsel for a mid-size staffing company headquartered in Central New Jersey, with operations all over the continental US, that she truly developed her passion for Employment Law.