---
LIVE ONLINE TRAINING COURSE
---
Laws like the Civil Rights Act of 1964 have improved the working lives of many, there are still serious issues that require attention and action. Human Resource professionals are especially important for creating hospitable and inclusive work environments.
Policies that discriminate against protected classes of individuals, either explicitly or accidentally, are illegal. Thus, even unintentionally discriminatory practices that disparately impact those that are vulnerable to prejudicial treatment must be prevented.
Investigating an employee's claim of discrimination or harassment requires immediate action on the part of employers to satisfy the recommendations of the Equal Employment Opportunity Commission (EEOC).  The EEOC strongly recommends that employers swiftly investigate and resolve employees' complaints of workplace harassment and discrimination. 
If an employee lodges a complaint against a colleague or the employer itself, an investigation is a required step since courts have ruled that failure to investigate on the part of an employer is akin to discrimination.
Responsiveness to a complaint and an investigation will not only yield the best information and evidence, but it will also enhance both the investigator's and employer's credibility. Investigations can help the organization identify and resolve internal problems before they become widespread.
Given that every complaint has the potential to become a lawsuit, employers should investigate every case in a manner in which it can be presented to a court of law, if necessary. As potentially disruptive as investigations can be, they must be prompt, thorough and effective to ensure all parties' protection.
SESSION HIGHLIGHTS:
Functions of the EEOC

Federal legislation requiring equal treatment of employees

Title VII of the Civil Rights Act of 1964:  Original protected classes and currently-acknowledged protected classes; Amendments to Title VII in 1991 and 2020

Disparate treatment vs disparate impact

Various forms of harassment & applicable court cases

How is sexual harassment defined?

What is not harassment?

Quid-Pro-Quo harassment and Hostile Work Environments

Best Practices for avoiding claims of sexual harassment

Determining is the harassment is severe or pervasive

Sexual harassment red flags

Process of filing a charge with the EEOC

Common reasons employees state for not filing a claim

Charges of retaliation and discrimination

Formal complaints and the investigative process

Process for employees to follow when filing a charge of discrimination with the EEOC and State/Local Agencies

What employers can expect once a charge is filed?

Conciliation process

New legislation regarding forced arbitration:  Ending Forced Arbitration of Sexual Assault and Sexual Harassment Act of 2021

Mediation process

EEOC determinations

Front Pay in lieu of job reinstatement

EEOC penalties levied against employers

Tips when dealing with the EEOC

Affirmative Action programs

The cost of non-compliance
Why you Should Attend:
The EEOC recommends prompt investigation and resolution of workplace harassment and discrimination complaints. EEOC highlights numerous standards and regulations to be fulfilled when harassment is reported. Organizations have legal and moral responsibilities to support diversity in their workplaces and to ensure compliance with all equal employment opportunity rules and regulations. Unfortunately, workplaces have not always been welcoming to women and minorities, and many people have faced prejudicial behavior when seeking employment or while on the job.
Through this session, participants will gain an insightful perspective on EEOC's take and investigation of harassment and discrimination cases. Also, the session will focus on recent legislation (Ending Forced Arbitration of Sexual Assault and Sexual Harassment Act of 2021) and how professionals can navigate through regulations without hefty penalties, fines and lawsuits.
Who Should Attend:
Senior Leadership

Managers and Supervisors

Project Team Leaders

Human Resources Professionals

Operations Professionals

Recruiting Professionals

Employees
During the Q&A session following the live event, ask a question, and get a direct response from our expert speaker.
Note: You will get access to the Recording link and E-Transcript; in your account and at your registered email address, in the next 2 -3 days once the webinar is accomplished.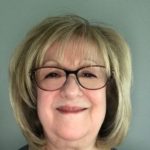 Diane L. Dee, President of Advantage HR Consulting, LLC has over 25 years of experience in the Human Resources arena. Diane's background includes experience in Human Resources consulting and administration in corporate, government, consulting, and pro bono environments.