---
LIVE ONLINE TRAINING COURSE
---
More than ever, now, and as a result of the COVID-19 pandemic it is vital that employers understand their obligations under the ADA to provide reasonable accommodations to any employee that might have a disability. A disability can be a physical condition or a mental impairment. The EEOC says that whenever an employer receives a request for a reasonable accommodation it has to "engage in the interactive process".
What is the interactive process, though? Can an employer always know that an employee has requested an accommodation? Might an employer have to engage in the interactive process when the employee has not explicitly requested an accommodation? The ADA and the interactive process are often poorly understood fraught with pitfalls. In this webinar will explore the interactive process and de-mystify these and other key concepts.
Session Highlights:
Areas covered will include without limitation:

How to Definition of Disability under the ADA and Determining Who is Entitled to an Accommodation

Addressing performance or conduct issues with an employee suspected of having a disability

What to do when you want to discipline and employee who mentions that the work problems are related to a disability

How to Engage in the Interactive Process and When to Initiate the Initial Discussion

The Effect of COVID-19 on the Accommodation Process

How to conduct an interactive meeting with the employee without giving in to the employee's demands

When can you stop an accommodation
Why You Should Attend:
Most employers know that the ADA/ADAAA prohibits discrimination against qualified individuals with disabilities. Many employers are aware that the ADA requires them to provide reasonable accommodations to qualified individuals with disabilities. But what does that really mean? Who is a disabled individual? What is a reasonable accommodation? How does an employer go about providing accommodations? What is the interactive process and how does it relate to these questions.  We will address those and many other questions in this webinar.
Who Should Attend:
CEO's

CFO's

In-House Counsel

Business Owners

HR managers

HR Directors

Benefits and Leave Administrators

Department heads and supervisors

Owners and managers of small businesses

HR professionals

HR Administrators

Compliance Professionals

Senior Managers
During the Q&A session following the live event, ask a question, and get a direct response from our expert speaker.
Note: You will get access to the Recording link and E-Transcript; in your account and at your registered email address, in the next 2 -3 days once the webinar is accomplished.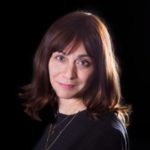 Janette Levey Frisch, Founder of The EmpLAWyerologist Firm, has over 20 years of legal experience, more than 10 of which she has spent in Employment Law. It was during her tenure as sole in-house counsel for a mid-size staffing company headquartered in Central New Jersey, with operations all over the continental US, that she truly developed her passion for Employment Law.