---
RECORDED TRAINING COURSE
---
ChatGPT is a language model that uses artificial intelligence to have human-like conversations and pull information together. It has a lot of issues, including bias, but can be a huge benefit to your HR department.
This webinar will focus on what you need to know to get started with ChatGPT in your HR Department. This will provide brief overviews that you can take and use as a base for getting started.
SESSION HIGHLIGHTS:
An overview of ChatGPT & How it works?

Cautions, Biases & Incorrect information – How to tackle these

Common legal issues that can arise when using ChatGPT, including data privacy, intellectual property, and liability concerns

Job Descriptions

Performance appraisals

Management coaching

Handbooks

Help neurodivergent employees

Cautions

Chatbots
Why You Should Attend:
In this training, you'll receive an overview of how to best use ChatGPT to help your HR team perform their best. By the end of this webinar, attendees will have a better understanding of how ChatGPT can be used to enhance productivity and compliance in the workplace, as well as the legal and ethical considerations that must be taken into account when implementing this powerful AI tool.
Attendees will also be equipped with practical strategies for mitigating legal risks and ensuring that ChatGPT is used responsibly and ethically in their organizations.
Who Should Attend:
Business Owners

Human Resources professionals

HR Managers & Supervisors

Managers & Supervisors

Project Managers

Team Leaders

Compliance professionals

Operations professionals
Note: You will get access to the Recording link and E-Transcript; in your account and at your registered email address.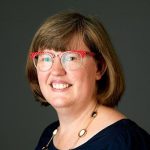 Suzanne Lucas spent 10 years in corporate HR where she hired, fired, managed the numbers, and double-checked with the lawyers. She left the corporate world to advise people and companies on how to have the best Human Resources departments possible.