---
RECORDED TRAINING COURSE
---
Everyone tells you to "document that!" but no one quite tells you what that means. What does it mean to document behavior and what behavior should you document?
This webinar will be a basic guide for managers and HR on what to document, how to do so, and why you need to have this information. Proper documentation saves time, headaches, and protects the company from lawsuits.
Session Highlights:
Every business needs personnel files, but what should you put in them and how do you document information?

What does it mean to document something?

The many ways to document

At what point do you start documenting?

How do you teach managers to document?

How do employee-specific records differ from general HR documentation?

How are PIPs your most important tool in preventing employee lawsuits?

Tips on using electronic communication for documentation

How long do you have to keep documentation?
Why You Should Attend:
If you have been told "document that" but don't really know what that means, this is a great place to start. If you want to learn how to make documentation valuable for your company and help prevent lawsuits, this is the place to be.
Who Should Attend:
HR managers

HR business partners

HR assistants

Recruiters

Managers

Business Owners

HR consultants
Note: You will get access to the Recording link and E-Transcript; in your account and at your registered email address.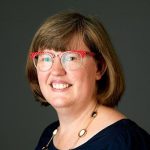 Suzanne Lucas spent 10 years in corporate HR where she hired, fired, managed the numbers, and double-checked with the lawyers. She left the corporate world to advise people and companies on how to have the best Human Resources departments possible.